Specification of Hot Dip Galvanized Steel Sheet (GI Sheet):
1. Capacity: about 15,000 tons per month for the steel sheet and coil product
2. Grade: SGCC, DX51D, Q195, all according to the customer's request
3. Standard: JIS G3302 1998, ASTM A653M/A924M 2004, all according to the customer's request
4. Thickness: 0.13mm - 4.0mm, all available.
5. Width: 600mm - 1250mm , all available.
6.Standard Size: 3'x6', 4'x4', 4'x5', 4'x6', 4'x8', 5'x10', etc
7. Elongation: Min. 7%
8. Zinc coating weight: 60g/m2-600g/m2 (z180, z200, z275, z275, z300)
9. Tensile strength: 28.1 - 49.2kgf/mm2
10. Edge: mill edge, cut edge
11.Types of Galvanized Sheet Metal: (all of our patterns are custom-manufactured.)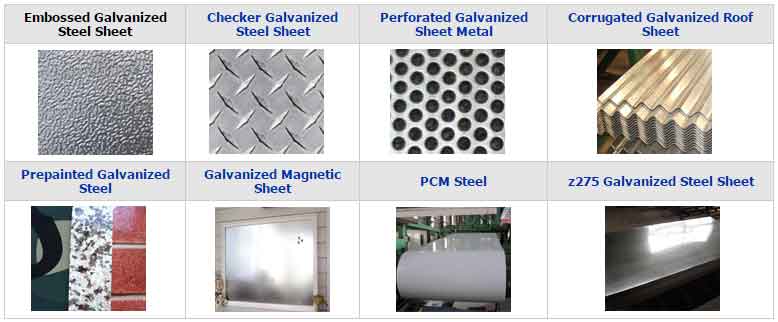 12.Surface Treatment:


13.Spangle:

Different Types of Hot Dip Galvanized Steel Sheet (GI Sheet):
We are able to make galvanized sheet to further processsing, such as embossed sheet metal, checker steel sheet, perforated steel metal, corrugated roof sheet, and prepainted galvanized steel sheet. We provide various patterns for those different types. Please check the metal sheet types's table below. All of our metal sheet types are custom-manfactureed.

There are some detailed specifications of Ventilation Pipeline that we produce now for our customers.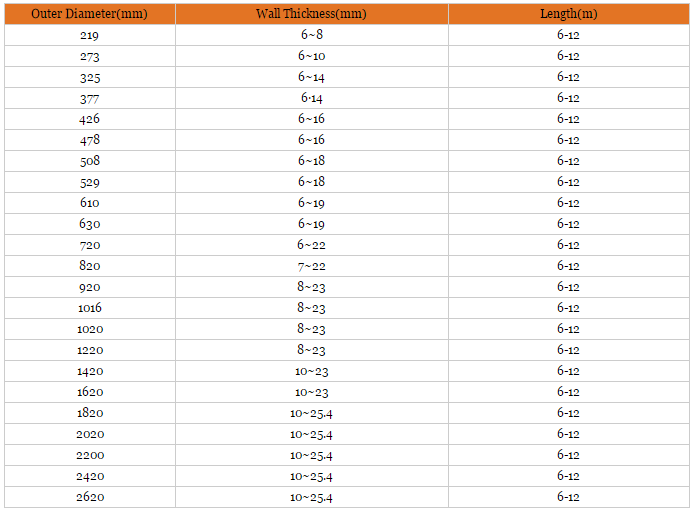 Oiled marking:
- Steel after passing wrer oiled to prevent corrosion,and according to user requirements for making.
Leveling Milling:
- The flat steel anvil machine so that the origal curl,and then thouth the edge milling machine for two-sided steel milling,so as to meet the requirements of the plate width,plate edge parallelism and groove shape.
Shear molding:
- The steel plate production line along the outer edge of the spiral curl into a tube.
Butt cut:
- Double-sided submerged arc welding using advanced technology to pre-welding,internal welding,outside wilding.The welded steel pipe using a plasma-foot cut to specification length.