Wire rope clips are designed to fix the steel wire or connect two wires together. They are widely used in crane operation. In general, steel wire rope clips are made in carbon steel or stainless steel. We can supply special clips according to your demanding.
Specification of Stainless Steel Wire Rope Clip :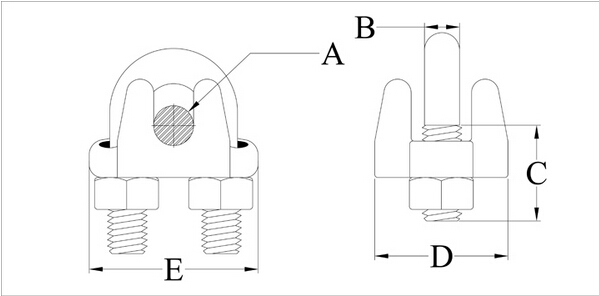 The table below shows standard sizes. Other sizes are available on request and can be manufactured to order.
A: 1/16 inch ~ 5/16 inch
B: 0.09 ~ 0.31
C: 0.40 ~ 0.90
D: 0.52 ~ 1.06
E: 0.55 ~1.34


Rugged Stainless Steel Saddles with grooved deep recess to hold cable securely. Stainless Steel U Bolt and Nuts. Use Clips as recommended above (under Malleable Clips) to give maximum strength.
Specification of Carbon Steel Wire Rope Clip :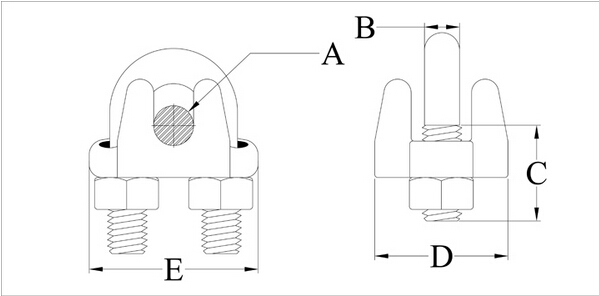 The table below shows standard sizes. Other sizes are available on request and can be manufactured to order.
Cable Diameter: 1/8 inch ~ 1/2 inch
Maximum Strength: 2 ~ 4
Weight per 100 in lbs.: 3.0 ~ 35.0