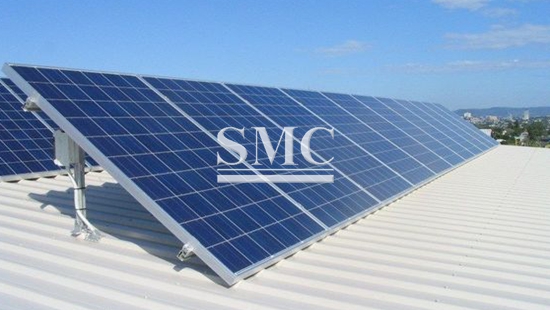 Since 2007, China has been dominating the solar market in both manufacturing and installations. The country has installed a capacity of around 130 GW -beating both the U.S. and Japan. Suitable technologies are required to generate solar power, but China seems to manage this industry rather well, with just a few flaws.
Thanks to the market expansion, Chinese solar panels experienced a tenfold decrease in price within a decade; making households are more willing to purchase them. Part of China's solar expansion is due to an effort to reduce urban pollution, causing health problems in many Chinese cities. Even Apple is creating a $300 million fund to build solar power in China and provide their plant suppliers with renewable energy -like they use in their offices and retail stores- and reduce pollution.
Yet, the Chinese solar-energy market is not perfect. The government significantly subsidises domestic manufacturers. In 2017, the country spent $126.6 billion in the solar industry. In turn, Chinese products were cheap and competitive, but subsidies also left less-efficient low-quality firms with the opportunity to make profit. Thus, most panels' quality and efficiency were arguable.
The most recent issue caused by extensive subsidisations is the China-US 'trade-war'. The US plans on additional 25% tariff on Chinese solar panels -on top of the already existing 30% - for ensuring quality and safety of Chinese imported goods. The European Commission is evaluating whether to extend control measures on Chinese solar panels as well. China's solar electricity production in is state-owned, so how the government manages the sector is crucial.
Chinese leaders' decision to locate solar power stations on west side of the country proved to be problematic as well. The idea was good for space availability, but those regions are not very populated and electricity production exceeds the demand. The opposite happened on the East-side. There, heavily populated areas do not leave enough space for placing solar panels stations, so electricity demand exceeds supply.
The plan of transferring excess energy from the West to the East was good in theory, but it needs further development. Electricity in excess seems difficult to store in the current grids as they are unable to transfer electricity far enough to reach high demand regions. China is planning on installing innovative grid systems.
At Shanghai Metal Corporation we provide our customers with innovative and high-quality products. We are passionate about eco-friendly technologies and we proudly supply goods that help preserving our environment. Our team can help you choose a complete Solar Panel System or components of the latter, such as Grid Tie Inverter or High Temperature Solar Collector. For inquiries and a full list of products, please click here.