Aluminum sheet perforated metal is rust free and free of maintenance all through the working life. Diamond pattern aluminum sheet is slip-resistant and cosmetically appealing for hundreds of decorative applications.
Features of perforated aluminum sheet:
1) Lightweight
2) Versatile
3) Attractive
4) Economical
5) Easily customized
6) Wide range of open area
7) Suitable for decorative applications
8) Stocked in a variety of hole patterns, gauges and materials
Specifications of Several Popular Perforated Aluminum Sheet:
1.Round holes,triangluar pitch-60°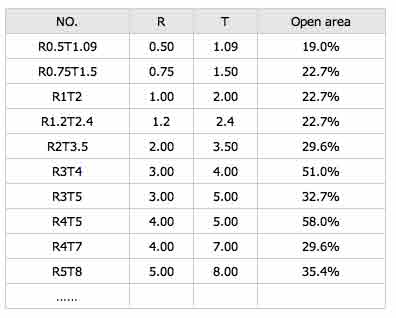 2.Round holes,rectangular pitch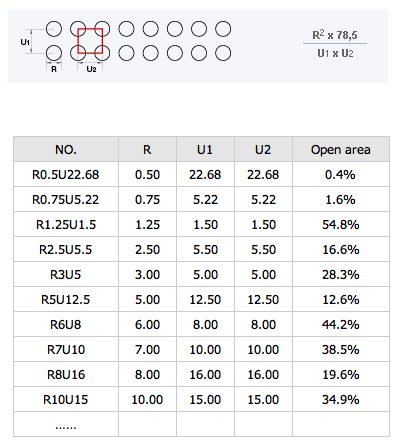 3.Square holes,staggered pitch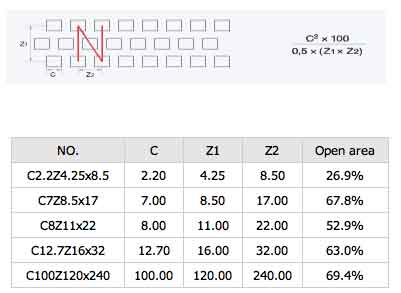 4.Square holes,rectangular pitch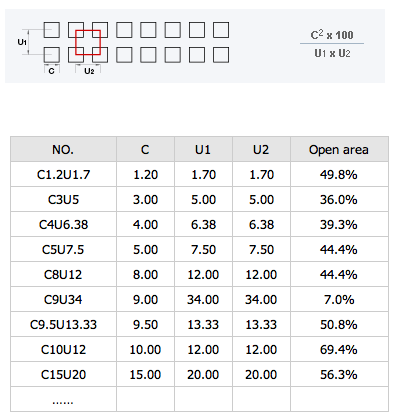 5.Rectangular holes,staggered pitch
Ps: Shapes of Perforated aluminum sheet can be customized.